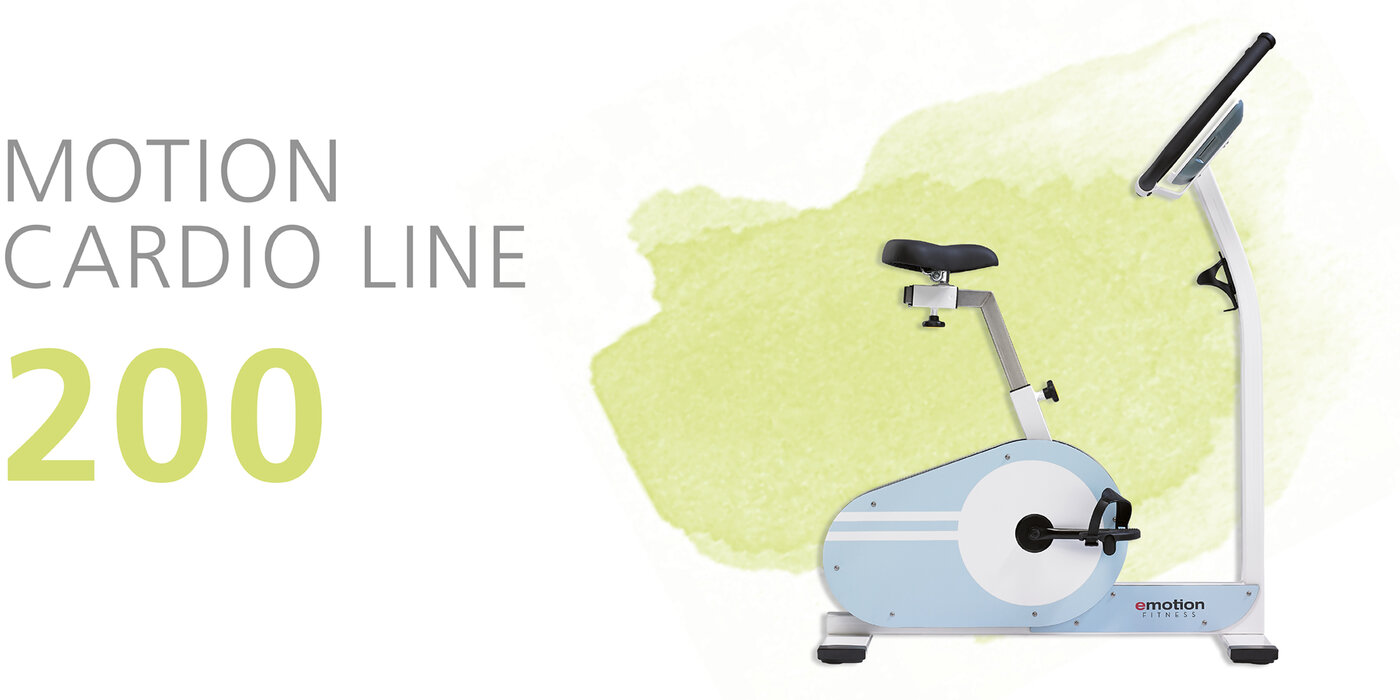 Our motion cardio line 200
Our 200 line offers high-quality training machines "made in Germany" at an especially attractive price-performance ratio. Our "youngsters" contain all the functions that are necessary for a modern training but do without the solutions for very specific applications or options that involve elaborate individual productions.
The LCD display is simple, clearly laid out and reliable.
---
motion active sprint 200
Our motion active sprint 200 is a grid-independent treadmill with lamella technology which is suitable for sophisticated athletes as well as for gait training.
Read more »
motion cycle 200 med
The motion cycle 200 is our "entry-level" machine – medically certified, wide through-step, sound positioning and it contains the three most important programs. The right machine for those who just need the basics but want to train well.
Read more »