motion boosted relax 600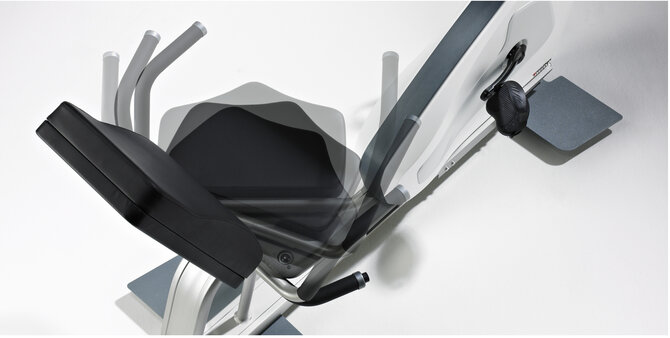 Today cardio training is more and more in the focus when treating obese people. Most of the cardio machines on the market are not designed for very high user weights. emotion fitness offers the motion relax 600/600 med especially for this target group in the fitness as well as the medical version with a user weight of up to 250kg. Then the so called "boosted" version offers a wider seat and high arm rests as well as a rotary seat for a more comfortable entry and exit.
We note that an increasing share of machines sold with this option is not used for obese trainees, but also for people with neurological issues. For this group of ussers, the wider seat and high arm rests offer additional safety, but also the access to the machine using the turnable seat is taking a burden off the user and assistant before even starting the workout.
Go to product description for more info.