motion body 900 WM
The wall mounted motion body 900 WM upper body ergometer is the space saving variation of the standard motion body 900 machine. The wall assembly saves money and space and offers flexibility with respect to usage when sitting, standing or when using a wheelchair.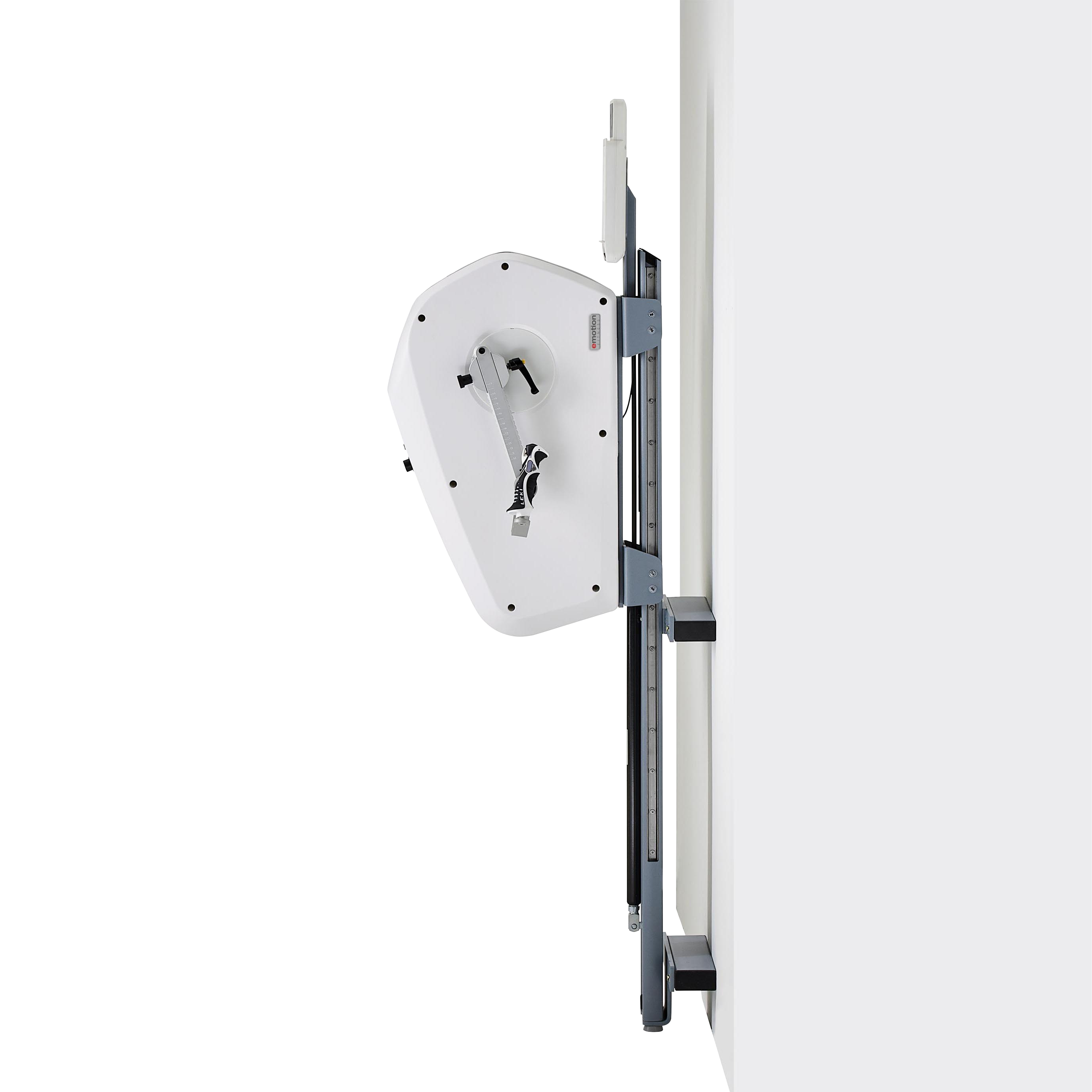 The motion body 900 WM is the wall-mounted version of our motion body. It has the same
functionality, but a significantly smaller footprint, optimal wheelchair access and all the flexibility of
various training positions. All you need is a solid wall.
Since our motion body 900 WM has a very wide adjustable range of 40 cm, it is easily possible to train when standing up, which offers another training variation. Also the option for a synchronous crank position has to be emphasized.
The training on the gymnastic ball is an interesting variation and strengthens the torso while exercising the arms and shoulders.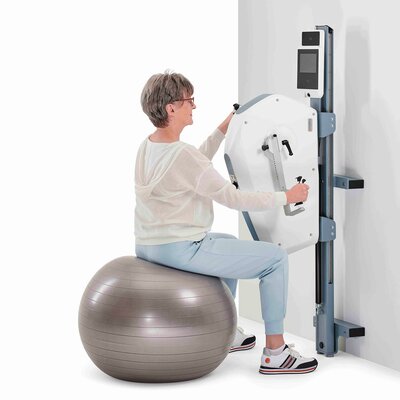 Slim, wall-mounted cardio solution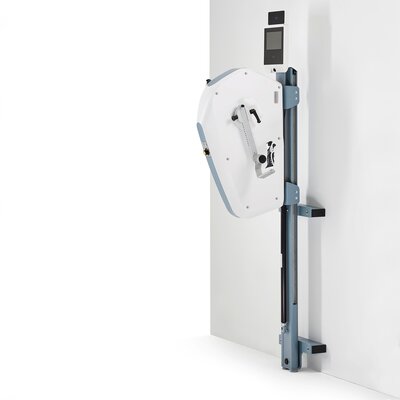 FUNCTIONS
space saving wall installation, no frame parts which limit access to the machine
gas loaded piston height adjustment of the power unit for a seated or standing training
no weight limit
ergonomic Leki® handle bars
attractive, full-colour display
durable, clean touch display
quick start, watt training, pulse training
interference-free Polar®- Bluetooth® Smart connection
training possible in standing or seated position (wide adjustment range & removable seat)
bi-directional movement
V-crank asynchronously or synchronously adjustable
ergonomic Leki® grips with preparation for clip attachment
OPTIONS
performance package (Qi charging possibility, max. 550 watts, with power supply from 7 watts)
connect package for system integration (RFID, NFC, Bluetooth® Low Energy, Barcodes)
programme package (8 additional training programmes, coming up: programme storage)
all-in package: performance + connect + programme package
certification according to 93/42 EWG, class IIa
TECHNICAL DATA
7-inch capacitive touch display
Polar® Bluetooth® Smart connection, downward compatible
Mono-belt drive
calibrated and re-calibratable, quiet HBS brake
mains-independent operation
manufactured according to DIN EN ISO 20957-1 S-A-I, DIN EN ISO 20957-5 S-A-I, DIN EN 60601-1-2
medical devices certified according to 93/42 EWG, class IIa
medical power range: 15 - 500 watts, rpm-independent
fitness power range: 25 - 500 watts, rpm-independent
rpm range: 15 - 140 rpm
no limitation on user weight
measurements (L x W x H): 65 x 56 x 150 cm
weight: 47 kg