motion v-crank body
The motion v-crank body is a usefull adaption of the regular v-crank in regards to the upper body ergometer.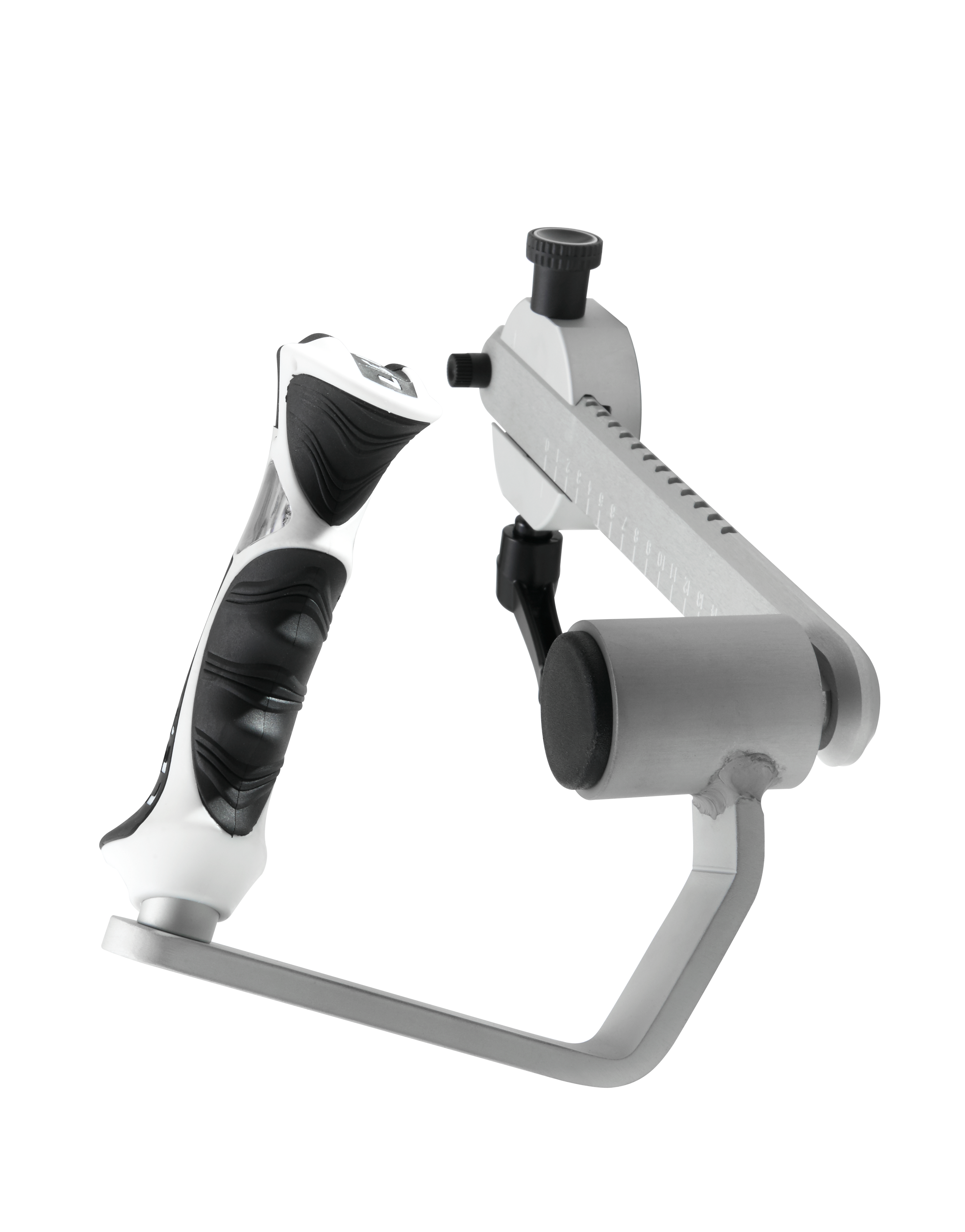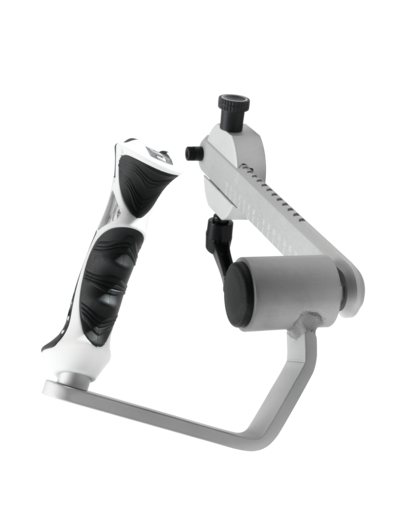 The adjustment range has been adjusted to 75-225 mm and can mainly be used for mobilisation of patients with movement restrictions in their shoulder or ellbow. An additional function enables the therapist to completely remove one side of the crank without any tools - but guarded against accidential drop out - and put it back in reverse direction.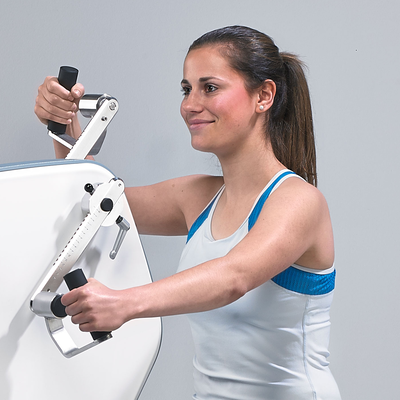 The traditional asynchronous training mode is ideal for traditional cardiac workouts and a mobilisation of the shoulder joints.
Thereby you get a completely different movement for mobilization and a perfect training station for wheelchair persons. The v-crank body has been precisely machined from corrosion free material. The construction of our adjustable crank arm makes sure that adjustment can take place without any tools and yet ensure low wearing.
FUNCTIONS
adjustable from 75-225 mm
adjustable in 15 small steps
change of radius without tools
optional synchronous mode for handibike simulation
including trigger grip by Leki
OPTIONS
prepared for Leki shark active strap and glove summer shark short
TECHNICAL DATA
stainless steel
square end hub - known from Standard cycling components