motion cross 900
The motion cross 900 is a popular machine for trainees who appreciate the upright body posture and comprehensive activation.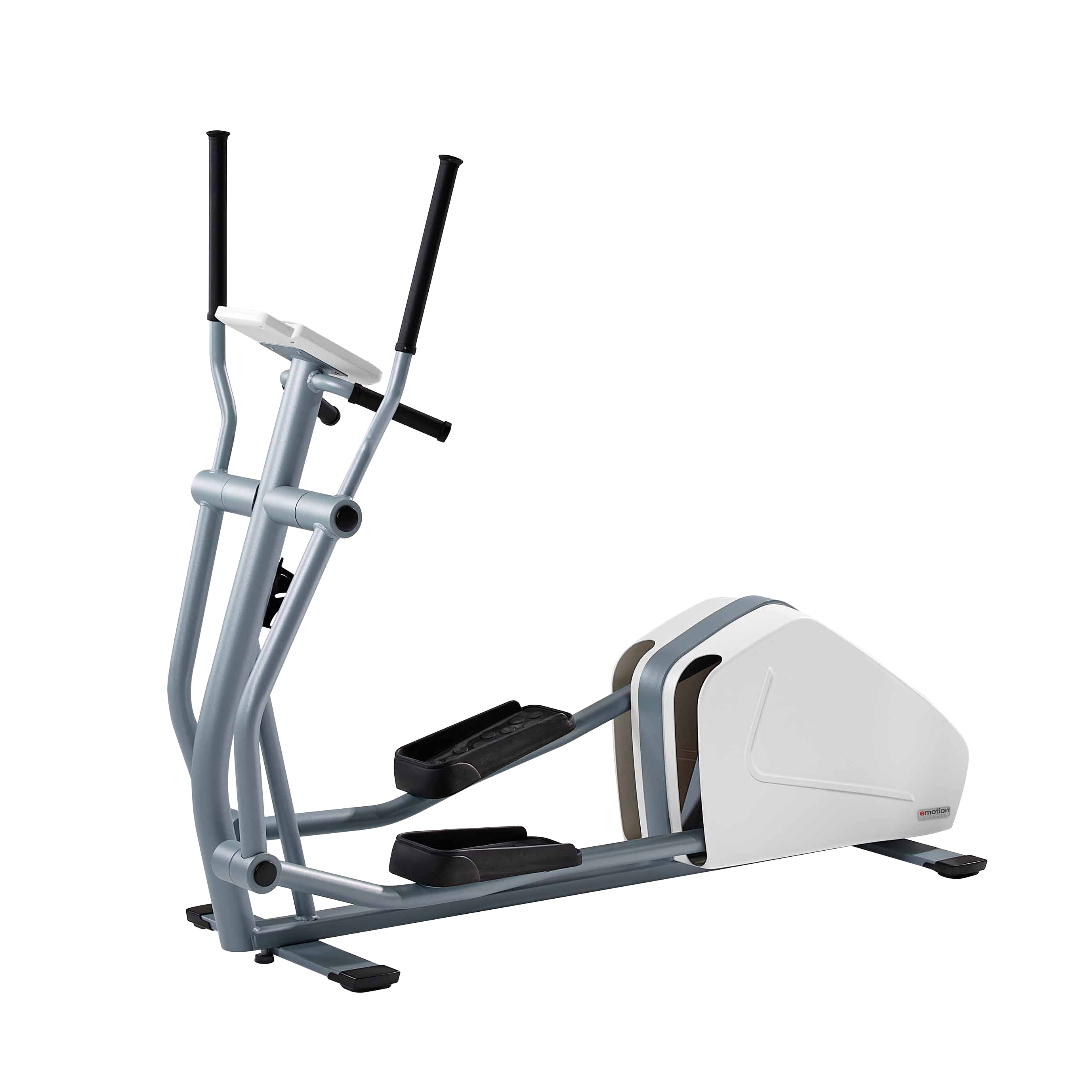 The motion cross 900 helps to get people with largely sedentary lifestyles straighten up and move their whole body. The guided movement enables a quick and safe start to the training. Long cranks and an ergonomic connection of arm and leg movement ensure a sweeping stride and a pleasant movement. A selectable rpm limit and the automatic reduction of the movement at the end of the workout are highly welcome safety features. It is easy to learn the exercise so that few personnel are tied to training people. In comparison to other machines on the market, the movement is very smooth and joint-friendly. Since this machine is optionally available as a medical product as well, the low minimum step-on height of 18 cm is very beneficial.
Upright training position and smooth full body movement.
Optionally available with antracite casing.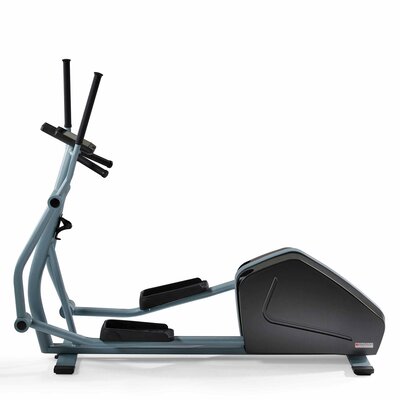 FUNCTIONS
attractive, full-colour display
durable, clean touch display
quick start, watt training, pulse training
interference-free Polar®- Bluetooth® smart connection
low step height of approx. 17 cm/6.7''
forward and backward movement with a stride length of 43 cm/16.9''
large, anti-slip footpads
rpm limiter for more safety
OPTIONS
performance package (Qi charging option, max. 950 watt)
connect package for system integration (RFID, NFC, Bluetooth ® Low Energy, Barcodes)
programme package (additional programmes, serious games)
all-in-package: performance + connect + programme package
boosted cross - user weight increase up to 200 kg/440 lbs
certification according to 93/42 EWG, class IIa
TECHNICAL DATA
7-inch capacitive touch display
Polar® Bluetooth® Smart connection, downward compatible
mono-belt drive, self-adjusting
calibrated and re-calibratable, quiet HBS brake
side-dependent power display
mains-independent operation
manufactured according to DIN EN ISO 20957-1 S-A-I, DIN EN ISO 20957-9 S-A-I, DIN EN 60601-1-2
medical devices certified according to 93/42 EWG, class IIa
medical & fitness power range: 100 - 500 watts user power, speed-independent or 15 - 500 watts brake power - alternatively configurable
rpm range: 15 - 140 rpm
max. user weight: 150 kg/330 lbs
dimensions: approx. 200 x 65 x 169 cm/78.8 x 25.6 x 66.6'' (L x W x H), approx. 101 kg/223 lbs