motion stair 900
The motion stair 900 is bedrock of cardio training and combines "activities of daily life" with endurance training as well as providing a challenge to coordination. To say that it can be replaced by the cross trainer does not measure up to this demanding exercise machine...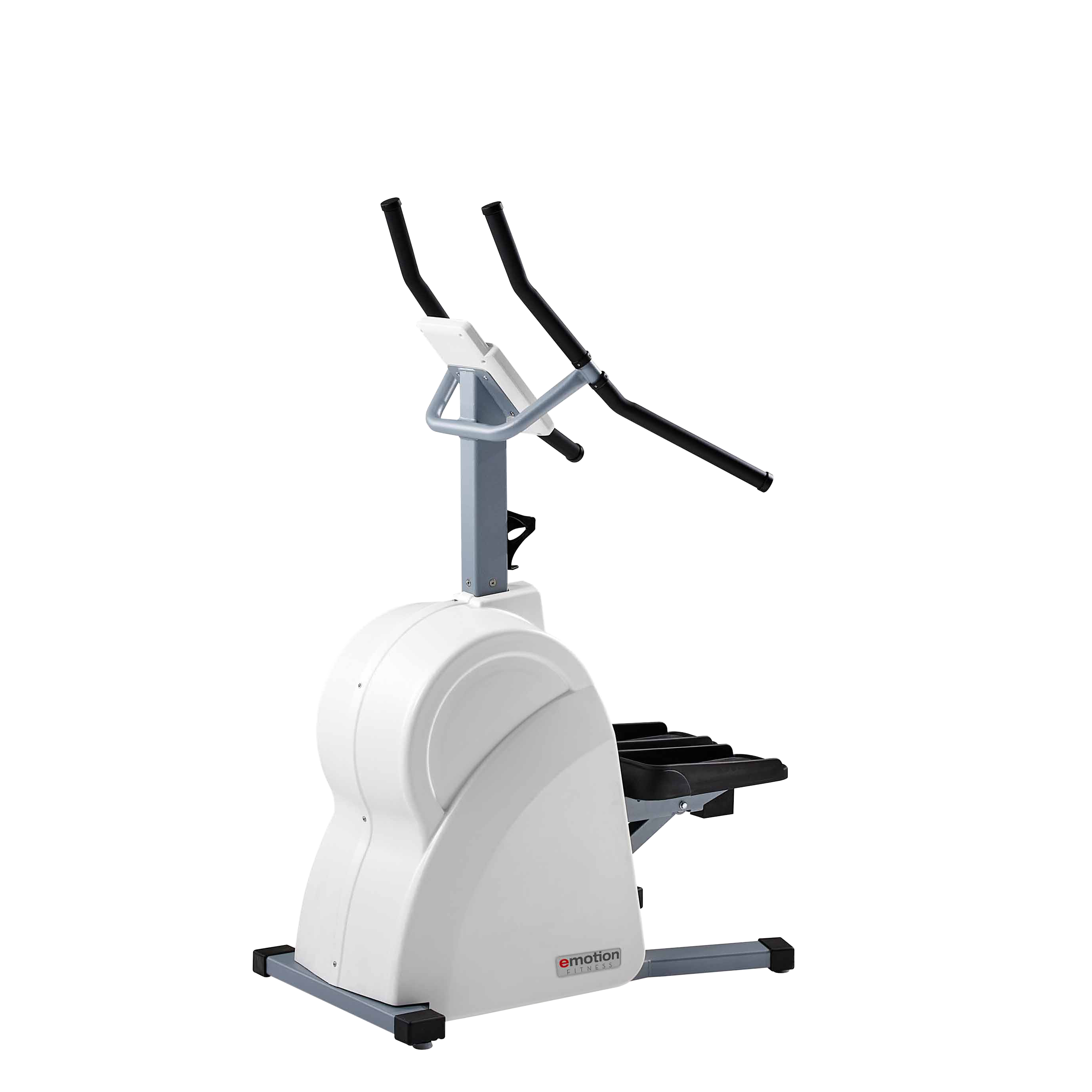 The motion stair 900 completes our line of equipment. It can be used for cardiovascular and muscular as well as coordinative training. This device is the training embodiment of everyday movements, in this case climbing stairs. The pedal-independent system enables a variety of different movement amplitudes and work tasks and thus trains coordinative abilities. The newly designed shape of the handrail provides the user with more safety and extends the range of application to users with weaker coordination. Accessing is also easier and safer.
The step height can be chosen freely.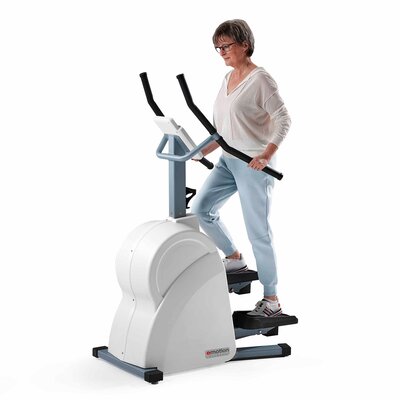 Besides the naturally available system integration of this machine, its small space requirement has additional meaning for some facilities.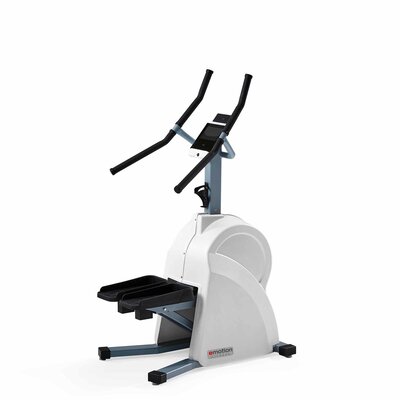 FUNCTIONS
attractive, full-colour display
durable, clean touch display
quick start, watt training, pulse training
interference-free Polar® heart rate indication with automatic device connection
auto-weighting-system (determination of the user weight) for correct watt and calorie display
great variety of movements due to pedal-independent system
OPTIONS
performance package (Qi charging option)
connect package for system integration (RFID, NFC, Bluetooth® Low Energy, Barcodes)
programme package (additional programmes, programme memory)
"all-in-package": performance + connect + programme package
certification according to 93/42 EWG, class II
TECHNICAL DATA
7-inch capacitive touch display
Polar® auto connection (5kHz & Bluetooth®), downward compatible
pedal independent system with 32 cmmax. step height
powerful, quiet HBS brake
mains-independent operation
manufactured according to DIN EN ISO 20957-1 S-A-I,
DIN EN ISO 20957-8 S-A-I, DIN EN 60601-1-2
Performance range: 4 - 27 m/min sinking rate
medical devices certifi ed according to 93/42 EWG, class IIa
max. user weight: 150 kg/330 lbs
dimensions: approx. 102 x 73 x 160 cm/40.2 x
28.8 x 63'' (L x W x H), approx. 79 kg/175 lbs