flying data package
Our "flying data package" is a handy optional feature for a cordless transmission of training data from our training machines.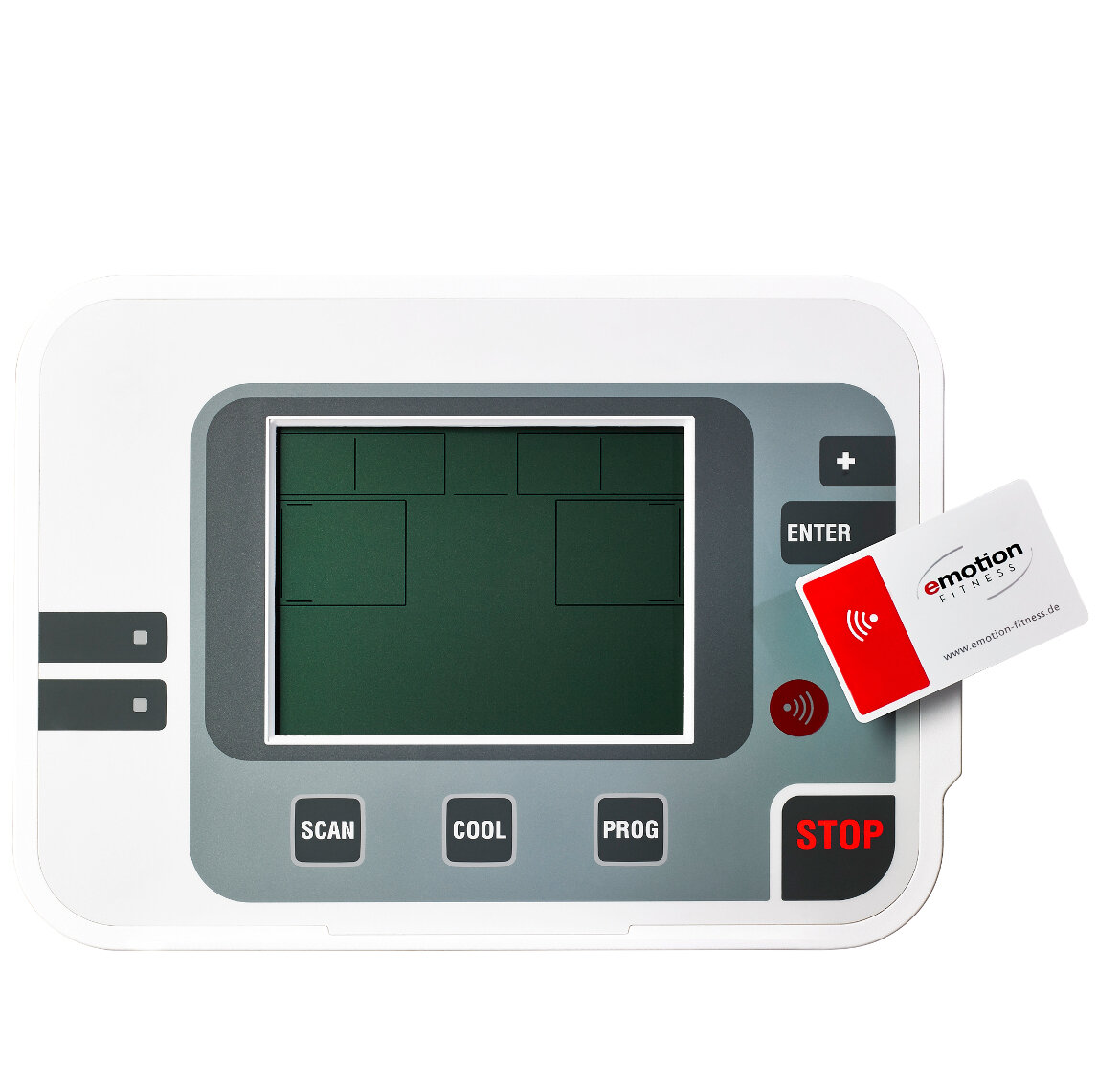 In each and every part of our lifes the digitalisation is increasing. this also affects the way modern training and therapy facilities are planned. More and more training machines are being implemented in PC-controlled training systemes to ensure stable training quality and proper documentation and evaluation.
Using our optional "flying data package" our machines will be equipped with the hardware needd to perfectly integrate into various training systems and still stay cable free, so you will not have to worry about power consumption, building installation and positioning of machines.
Once the machines got the right settings and are integrated into the PC control, the user simply registers at the machine by presenting his individual RFID card, wristband or keyhanger and automatically gets his latest training plan. The results are being transferred back to the database after the session. The data transmission itself is gdpr-conform as the link to the individual person takes place within the PC software only.
FUNCTIONS
Compatible to the complete motion cardio line 600 and the motion power console 600
No visual change at the machiens
Machines stay power independent and completely cable free
Mifare-readers are standard
OPTIONS
Alternative transponder systems available on individual release (e.g. Legic, Hitag)
TECHNICAL DATA
RFID reader in training machine
Wireless module for connection with PC in training machine
Receiving module "flying data monitor" has to be installed at PC and to be connected to the PC Software
Compatible with the systems of various suppliers (e.g. Profit, Proxomed, HUR, David, TrainSoft)